Need more info?
Want to get more info on this machine? Leave your Recommendations or requirements and emailaddress,and we'll get back to you!
QS - SFM series, high power Thyristors (SCR) snubber capacitor
Applicable scope and functions: for SCR switch protection of intermediate DC voltage ≤2.7KV,0.15-8KHz/SCR induction heating power supply ,absorbing the surge voltage .
Product Features:
• All-film (Full foil) structure, NO PCB
• Can withstand hihg du/dt, di/dt
Conditions of use / technical parameters / Product standard:

Product Specification: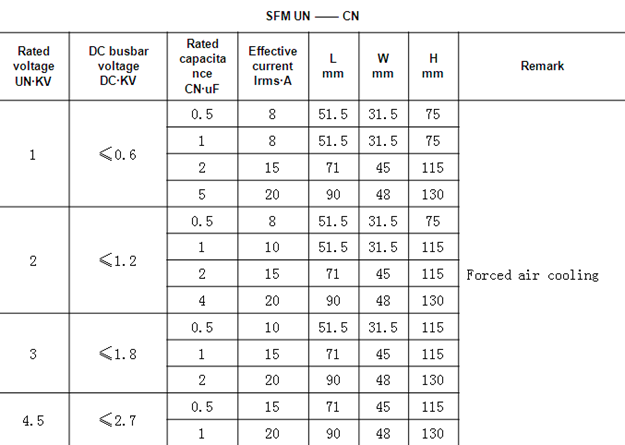 Product Drawings: